Come check us out at the USF Engineering EXPO.

USF Robotics Interest Group


Open to all USF students, the Robotics Interest Group (RIG) focuses on sharing knowledge about designing and building robotic devices, promoting robotics at USF, and representing USF in robotics competitions. One of our major focuses is on combat robotics. Popularized by the TV show Battlebots, combat robotics involves a competition where two robots enter an enclosed arena, and fight for a set period of time or until one of the robots has been disabled. Through designing and working on these robots, students learn the principles of design, manufacturing, and programming.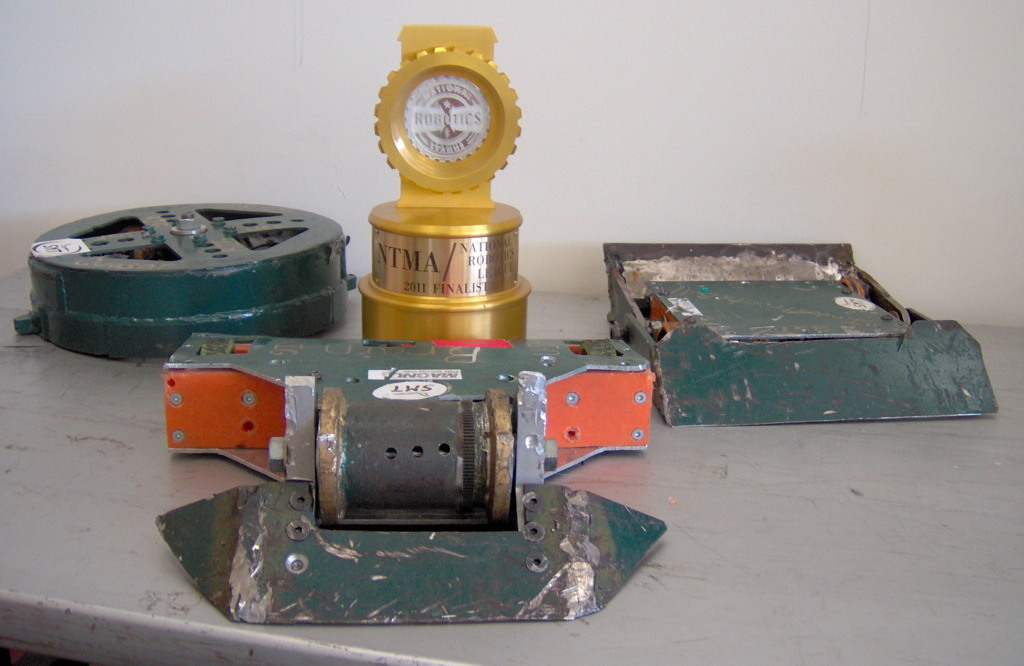 USF RIG trophies

RIG first competed at the 2009 Battlebots IQ Nationals with the 15lb robot 'Quasar.' That year we won the rumble competition and placed well in documentation of the build process. In 2010 RIG members competed with the robot 'Gruff', owned by the RIG president Sam McAmis, in the 220 lb heavyweight division at the Combots Cup V earning USF mention in the robotics magazine Servo. This year RIG won two bronze metals in the 3lb autonomous combat and 30lb combat divisions at the 2011 International Robogames. Gruff again competed in the heavyweight division, and was featured on the Science Channel Special Killer Robots: Robogames 2011. This year we also placed first at the NRL Nationals with one of our two new 15 lb robots 'The Brain.'

RIG is sponsored by Southern Manufacturing Technologies in Tampa, and we have formed a relationship with Magnum Steel Services, that now provide us with plastics and steel for our robots.

For more information or about attending the next meeting, contact Sam McAmis at smcamis@mail.usf.edu.

• The Brain's victory over Total Khaos





• Gruff's Loss to Sewer Snake, the World Champion